Mrs Madeleine Butcher
Madeleine was born in Aberdeen, moving with her parents & brother to Yorkshire when young.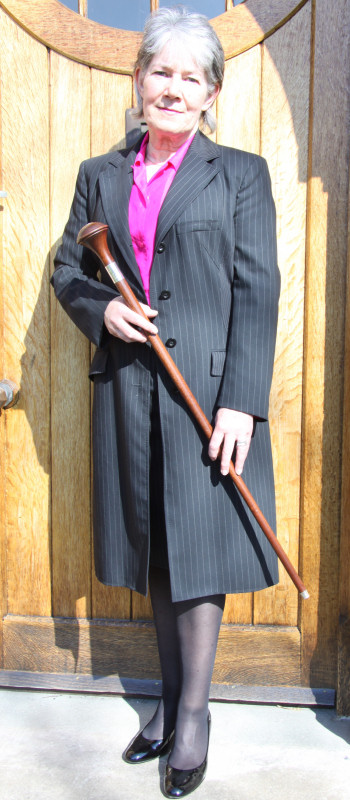 She is married to Edward, who is a former mayor of Shrewsbury & Atcham Borough Council, & has a son Jonathan, daughter Stephanie & 3 step-sons Jonathan, Nic & Eddy.
She was educated at The Cheltenham Ladies' College & Trinity College, Dublin where she read Legal Sciences.
She moved to Shropshire towards the end of her training as a solicitor in London & retired in 2014 having been the Senior Partner in the Shrewsbury firm of Wace Morgan.
Madeleine has been involved in a number of local charities over the years including the Citizens Advice Bureau, Community Council & Homestart.
On her appointment as Under Sheriff she said "I was delighted when the High Sheriff asked me to be his Under Sheriff & I feel very privileged to hold the Office. I will be supporting the High Sheriff as fully as possible during his Shrieval year".
****
The Under Sheriff's Deputy is Mrs Sallie-Anne O'Byrne. Sallie-Anne was educated at Ellesmere College and is currently the Head of the Family Department at Wace Morgan.